Expanding Darshan
Manjari Sharma, To See and Be Seen
Price
Free
Extended by popular demand until May 2023
Bringing together the striking work of rising star—global contemporary artist Manjari Sharma—with the diverse historic collections of the Birmingham Museum of Art, this exhibition introduces nine of the most significant deities of the Hindu pantheon and their contemporary relevance in art and faith, serving as a gateway to the concept of darshan—seeing and being seen by the divine. The vibrant, varied, and sometimes contradictory stories of these gods—as well as their familial relationships with each other—are shared through the works in this exhibition.
Artist Manjari Sharma makes work that is rooted in portraiture and addresses issues of identity, multiculturalism, and personal mythology. Her Darshan series began as a multiyear, crowdfunded project through the online platform Kickstarter. She aimed to  photographically recreate the experience of encountering nine Hindu deities in temple settings, a project which required the cross-continental organization of a large team of models and craftspeople. An extraordinary aspect of Sharma's work is her commitment to creating each scene without digital manipulation. All items visible in the images were present when photographed, not digitally added later. The Birmingham Museum of Art is the only institution to have the entirety of the Darshan series in its collection.
All of the featured works are from the Museum's own collection, many of which have never been displayed to the public. Expanding Darshan is a testimony to the inextricable and continuing relationship between art and religion that promotes a shared visual language even beyond Hinduism, resonant with Buddhist, Jain, and even more recent forms of Islamic art specific to South and Southeast Asia. The wide-ranging aesthetic systems and worldviews of these works of art reflect complex multiculturalism that embraces diversity in a myriad of ways. 
Expanding Darshan is curated by: Katherine Anne Paul, the Virginia and William M. Spencer III Curator of Asian Art at the Birmingham Museum of Art.
Expanding Darshan Catalogue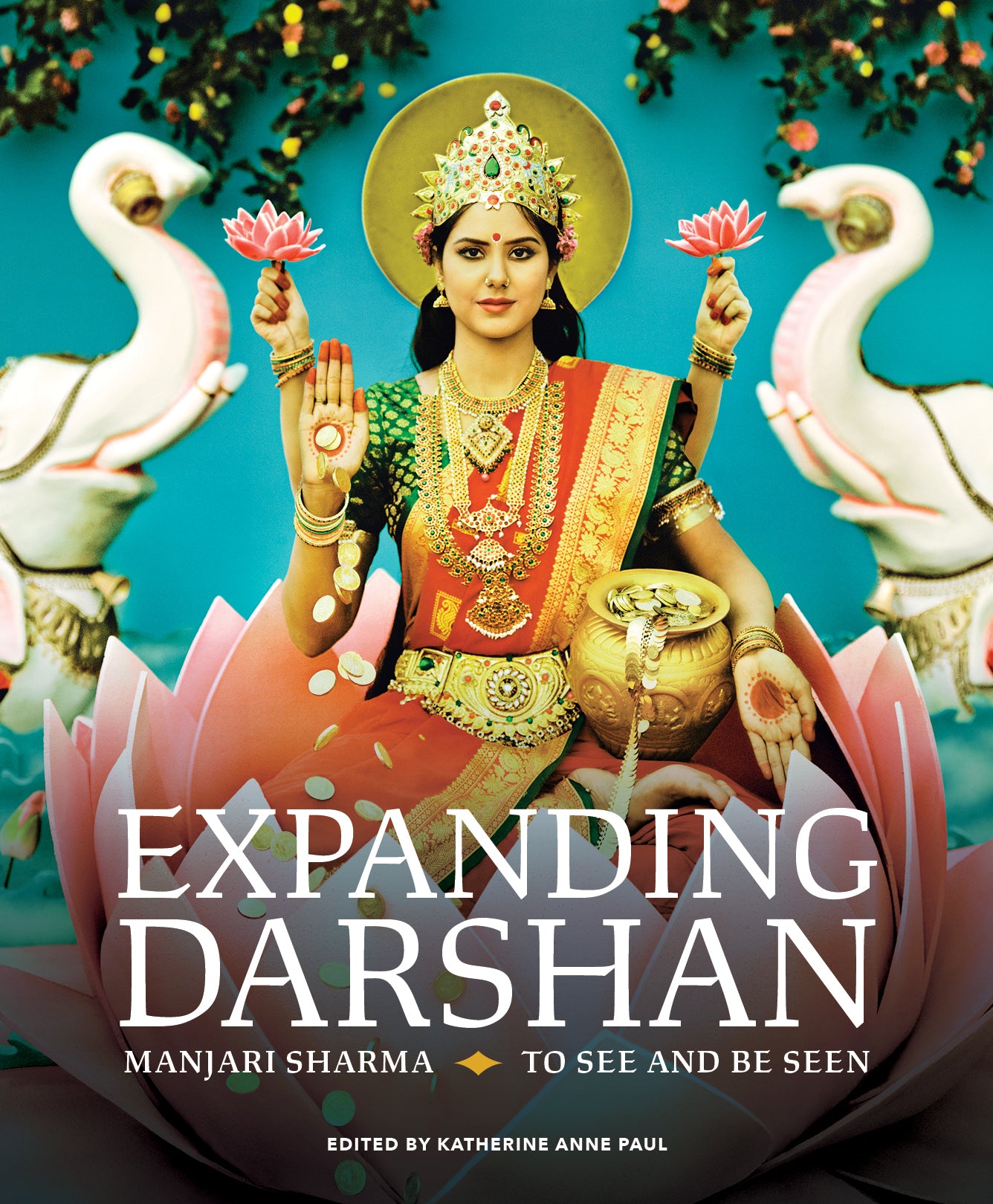 Manjari Sharma, To See and Be Seen edited by Katherine Anne Paul, Ph.D. Bringing together the work of rising star—global…
Family Activity Guide – Take Home Coloring Book
---
Checkout the virtual walkthrough
Exhibition Sponsors
Alabama Power
Vulcan Materials
With Support from:
E. Rhodes and Leona B. Carpenter Foundation, the Dora and Sanjay Singh Endowment for Global Arts, Culture, and Education, a fund at the Community Foundation of Greater Birmingham, and the Susan Mott Webb Charitable Trust